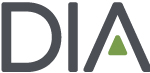 Join DIA's Regulatory Submissions, Information, and Document Management Forum, Feb. 10-12, in North Bethesda, MD. With four tracks – Regulatory Information Management (RIM) Business, RIM Technology, Electronic Regulatory Submissions, and Electronic Document Management – you can customize your own learning experience, no matter your role or focus.
Explore event, view speakers, get content downloads, register for an upcoming preview webinar and more at
www.DIAglobal.org/RSIDM20
.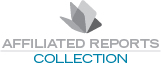 Patient-centric pharma - Advancing the new business model
reveals how success can be achieved and provides food for thought on various ways to place patients firmly at the heart of your business and achieve commercially beneficial outcomes.