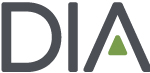 DIA NOW is the source for life science knowledge. Comprehensive and customizable, and backed by DIA's extensive history, global reach, and experience, you'll stay on top of trends and receive up-to-the-minute updates on a wide variety of critical issues in the life sciences arena. Get your one-month free trial today!


Barnett International offers comprehensive role-based training for clinical research professionals worldwide.
Learn how you can leverage Barnett's numerous resources
for your teams!