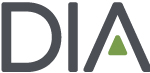 Learn with DIA! From drug safety and clinical statistics to regulatory affairs and benefit-risk assessment and management across the product lifecycle, DIA brings face-to-face training to you, all year long. Join for a day or two, or for a full week of expert-led education, with group discounts available.
Review and explore upcoming courses in 2020 at
www.DIAglobal.org/RSIDM20
.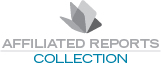 Patient-centric pharma - Advancing the new business model
reveals how success can be achieved and provides food for thought on various ways to place patients firmly at the heart of your business and achieve commercially beneficial outcomes.