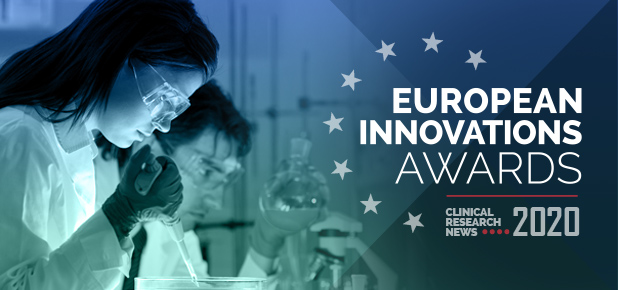 Clinical Research News European Innovations Awards
Direct questions about entry criteria/process to:
Benjamin Ross, Senior Editorial Assistant, 781.247.1818 or bross@healthtech.com
Please email completed entry to:
Benjamin Ross, Senior Editorial Assistant, bross@healthtech.com

Subject: 2020 European Innovations Awards
Final Deadline: July 10, 2020
Clinical Research News is seeking submissions to its European Innovations Awards. This awards program recognizes outstanding examples of applied strategic innovation—partnerships, deployments, and collaborations that manifestly improve the clinical trial process.
Judges are looking for thoughtful approaches to tough industry problems, approaches that have been used and proven. Quantify ROI and explain how the solution could be deployed by others. Project results are more important that product feature lists.
Entry Criteria:
The work for which recognition is sought must have been done in the last two years and be substantially complete.
Nominations are open to R&D and scientific facilities and labs in pharmaceutical companies, biotech companies, academia, government, medical or related institutions and organizations, as well as public and private research organizations.
We encourage all SCOPE Europe Exhibitors and Sponsors to participate!
Authorization:
Upon submission of this nomination, you grant Clinical Research News the use of any photos, video or product/company information gained as a result of this process, without further permission. A minimum number of entries is required in order for a winner to be named. Entries after the deadline will not be guaranteed for consideration. All entries become property of Clinical Research News. Copyright Healthtech Publishing 2020.
Click here for the Entry Form