University College London's Dr. Anna David on Increasing the Representation of Pregnant Patients in Clinical Trials
October 4, 2022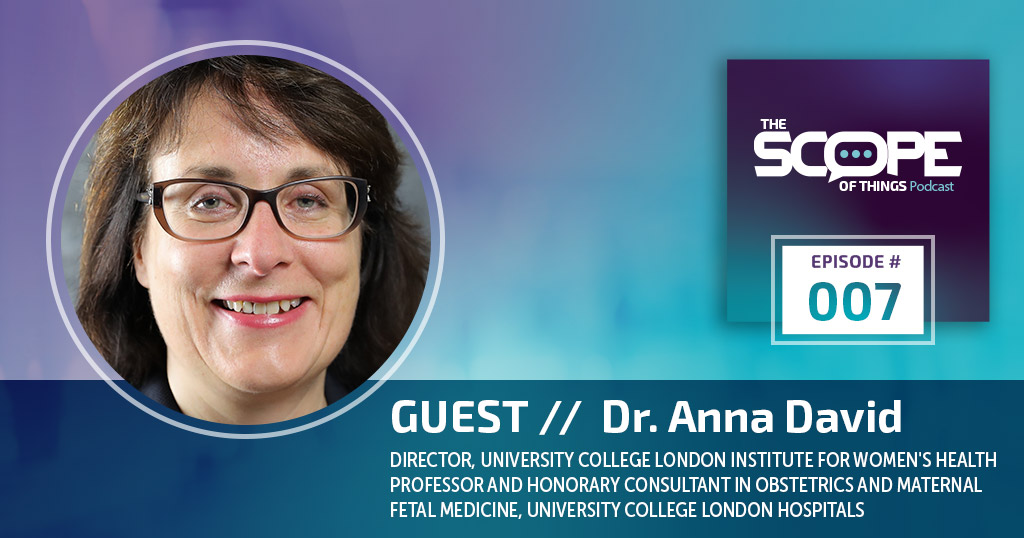 Pregnant women have consistently been underrepresented in clinical trials. With pregnancy studies posing significant risks to the mother and fetus, requiring extensive follow-up procedures, and potentially jeopardizing market approvals, many pharmaceutical companies avoid this demographic almost entirely. As a result, healthcare providers often struggle to access data regarding drug safety in pregnancy, preventing them from administering the best care possible. "Pregnant people make decisions in a vacuum of evidence. Very often, their healthcare providers don't know the evidence, so the women actually make the decision and take the risk that everyone else is ignoring. I think that has to stop," says podcast guest Dr. Anna David, obstetrician and director of the University College London Institute for Women's Health.
In this episode, host Deborah Borfitz speaks with David about the obstacles facing pregnant patients in today's medical landscape and the past and present strides made to increase their representation in clinical research. David also talks about her work creating the first standardized vocabulary for drug safety and maternal-fetal adverse events, how COVID-19 changed the industry's perspective regarding pregnancy studies, and the novel trials currently fostering change across the globe.

---
Dr. Anna David, Director, University College London Institute for Women's Health
Professor and Honorary Consultant in Obstetrics and Maternal Fetal Medicine, University College London Hospitals
Dr. Anna David is a professor and honorary consultant in Obstetrics and Maternal Fetal Medicine at University College London (UCL) Hospital in London. In 2008, she was awarded a National Institute for Health and Care Research Senior Clinical Lectureship post at UCL, combining research with clinical work as a consultant. She was appointed the UCL Elizabeth Garrett Anderson Institute for Women's Health director in 2018. The Institute takes a life course holistic approach to women's health, providing a coordinated strategic approach to clinical care, research, and education.
Clinically, David specializes in fetal medicine, congenital disease, fetal growth restriction, and prevention of preterm birth. She sees patients in the Fetal Medicine Unit, in the Labour Ward, and runs the UCLH Preterm Birth Clinic. Her research is developing prenatal therapies for obstetric conditions and congenital disease in the fetus, using genetic and regenerative medicine. In 2019, she co-led the implementation of fetal surgery for spina bifida in the UK. The surgery is now specialist-commissioned by NHS England.
Anna is part of the BOOSTB4 consortium performing the first clinical trial of in utero stem cell transplantation for osteogenesis imperfecta. She has led the development of the first standardized Maternal and Fetal Adverse Event Terminology (MFAET) for use in clinical trials of pregnancy interventions. This terminology aims to transform the conduct of trials to test new maternal and fetal therapies, making them much safer for pregnant women and their babies.