The Clinical Reality of Chronic Wounds
September 5, 2023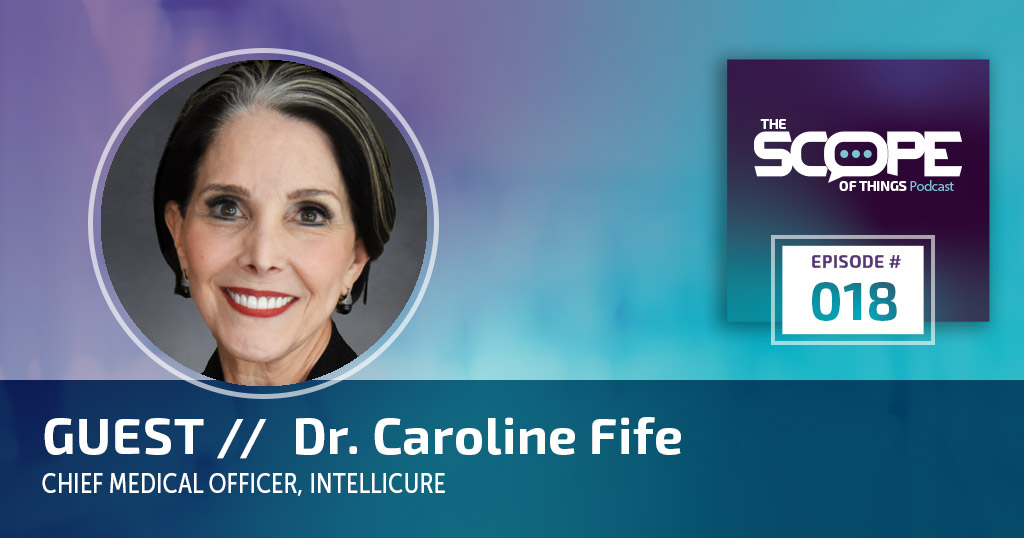 What can be done to improve clinical trials for patients with chronic wounds? In this new episode of the Scope of Things, host Deborah Borfitz speaks with Dr. Caroline Fife, world-renowned wound care physician and Chief Medical Officer at Intellicure, about the clinical realities of chronic wounds and wound treatment. Dr. Fife shares her thoughts on the "sorry state" of clinical trials for wound care products and what she has learned as the Executive Director of the U.S. Wound Registry that shed some light on the matter. She also discusses how her first clinical trial sparked her drive to improve conditions and the barriers that prevent innovation in the development of new products and technology.
---
Dr. Caroline Fife, Chief Medical Office, Intellicure
Dr. Fife completed a Family Medicine residency at the University of Texas, Southwestern in Dallas followed by a two-year Fellowship in Undersea and Hyperbaric Medicine at Duke University. Until 2013 she was a Professor of Medicine at the University of Texas Health Science Center, Houston where she initiated the Memorial Hermann Center for Wound Healing and Hyperbaric Medicine and the Lymphedema Center. She is now a Professor of Geriatrics at Baylor College of Medicine in Houston and the Chief Medical Officer of Intellicure, a health information technology company. She is on the board of directors for the Alliance of Wound Care Stakeholders, is the clinical editor of Today's Wound Clinic, and has authored more than 100 peer reviewed articles and book chapters as well as editing 3 textbooks (the Textbook of Chronic Wound Care, Wound Care Practice, and Women and Pressure: Diving and Flying.). Her research contributions include the development of real time lymphatic imaging with Dr. Eva Sevick which has identified among other things, the relationship between wounds and chronic lymphedema and the connection between the lymphatic system and the CSF which is the cause of microgravity related visual and brain changes in astronauts. Her current focus is the use of real world data from the US Wound registry to find what really works in wound care.