Jill Pellegrino of CVS Health Clinical Trial Services on Using RWE to Improve Clinical Trial Efficiency and Applicability
March 7, 2023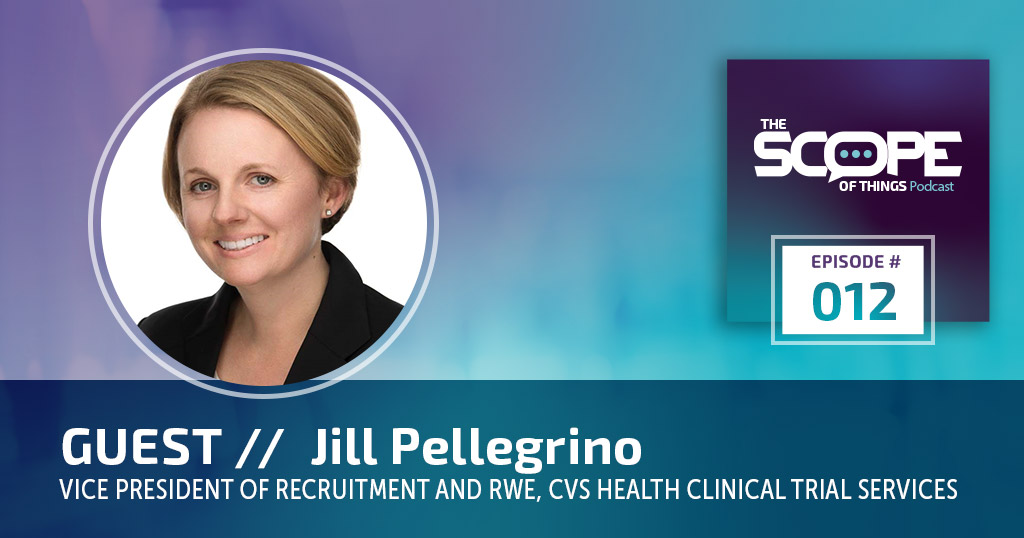 In 2020, retail pharmacy giant CVS launched CVS Health Clinical Trial Services in response to the COVID-19 pandemic. They aimed to increase patient recruitment and encourage equitable participation in clinical research to accelerate COVID trials. In this episode, Jill Pellegrino, vice president of recruitment and RWE at CVS Health Clinical Trial Services, speaks with host Deborah Borfitz about CVS' service offerings and its collaborative work to improve the efficiency and applicability of clinical trials beyond vaccines.
Pellegrino discusses how the company secured nearly 33,000 clinical trial participants in just two years and their work with pharmaceutical companies to understand patient behaviors and drive positive behavioral change through real-world evidence. She also talks about their cohesive data set of "100 million lives" and how the business works seamlessly with CVS' MinuteClinics to execute pragmatic trials. Finally, she discusses the company's goal to expand into multiple therapeutic areas—including oncology trials—and partner with Aetna to access a new potential patient base.
---
Jill Pellegrino, Vice President of Recruitment and RWE, CVS Health Clinical Trial Services
Jill Pellegrino is vice president of recruitment and real-world evidence at CVS Health Clinical Trial Services. She and her team lead the Recruitment and RWE product suite for pharmaceutical manufacturers. Pellegrino has 15 years in clinical research with expertise in recruitment, study conduct, real-world evidence, and data analytics. Before CVS Health Clinical Trial Services, she was general manager at Accelerated Enrollment Solutions. Her responsibilities included overseeing the company's patient recruitment business as well as 160 clinical research sites across 11 countries.