Janssen's Jason LaRoche on Reducing Greenhouse Gas Emissions and the Environmental Impact of Clinical Trials
November 1, 2022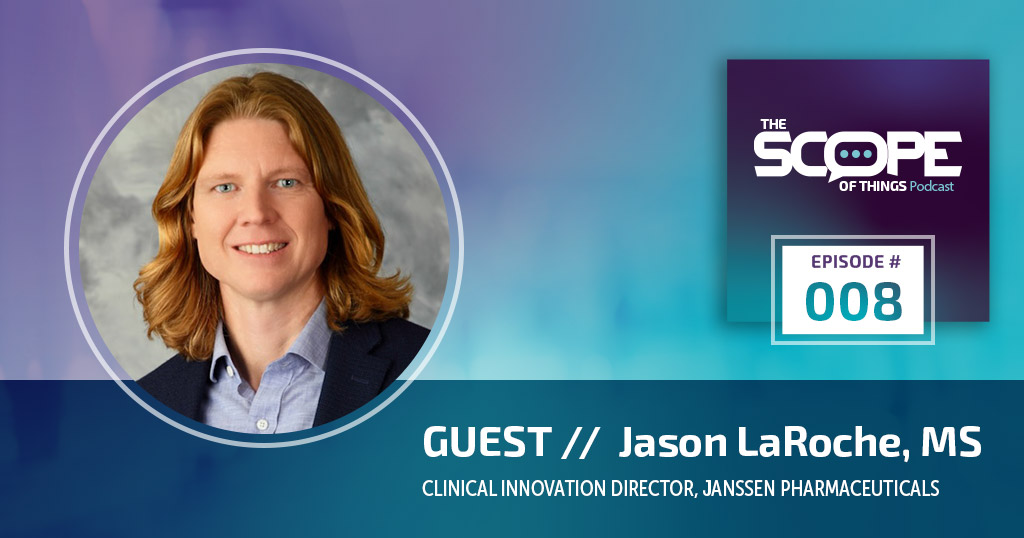 Jason LaRoche, Director of Clinical Innovation at Janssen Pharmaceuticals, speaks with host Deborah Borfitz about the global efforts launched to shrink the carbon footprint in the clinical trial and healthcare spaces. "If the global healthcare sector were a country, it would be the fifth largest emitter of greenhouse gases, and clinical research is a contributor," explains LaRoche.
In this episode, LaRoche discusses the pre-competitive space designed to inventory individual trials and their greenhouse gas (GHG) emissions to predict the total GHGs for future studies. He also talks about the semi-public database created to share GHG findings across the industry, how regulators and research organizations worldwide are taking action to diminish their carbon footprint, and the standalone project he developed to significantly reduce the massive waste generated from wearable health devices.

---
Jason LaRoche, Director of Clinical Innovation, Janssen Pharmaceuticals
Jason LaRoche is a Clinical Innovation Director at Janssen Pharmaceuticals. He has more than 20 years of experience in the pharmaceutical industry where he has held various positions in supply chain management, clinical operations, and innovation. In his current role, LaRoche is responsible for leading smart packaging development and pilot executions for Janssen's iSTEP platform to modernize Janssen's clinical trials and improve the experience of patients and investigators. Previously, he completed a secondment to TransCelerate where he led the successful expansion and growth of the TransCelerate Comparator Network. His work with TransCelerate won the Council of Supply Chain Management Professionals' 2017 Supply Chain Innovation of the Year award. LaRoche holds a BS in Materials Science and Engineering from the Georgia Institute of Technology and an MS in Operations Research from the University of Florida. He is also APICS CSCP certified.