How the World's First Clinical Trial Market Network Saves Stakeholders Time and Money
July 12, 2022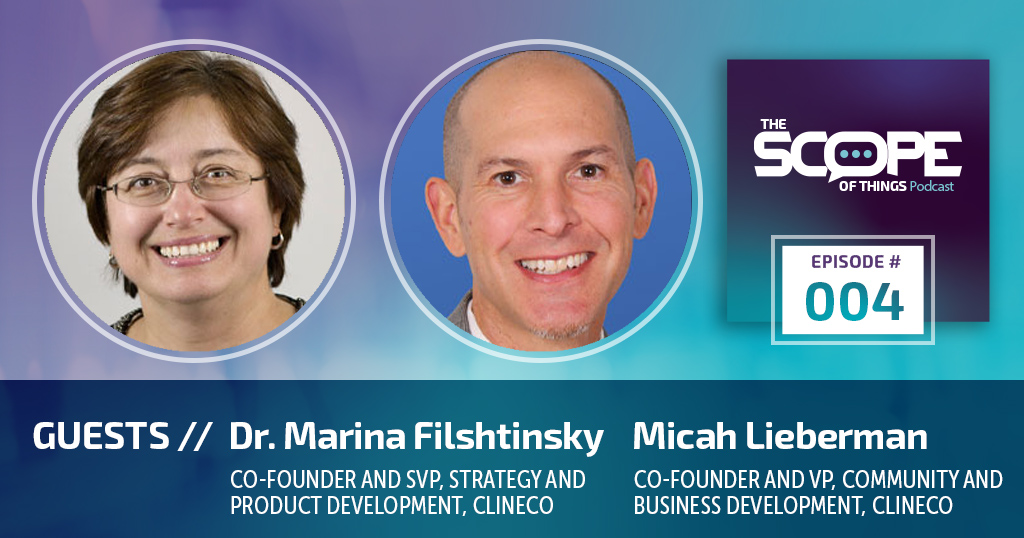 ClinEco–a clinical trial ecosystem and market network designed to streamline the process of identifying and selecting clinical trial partners–is the first of its kind. Co-founders Dr. Marina Filshtinsky, SVP of Strategy and Product Development, and Micah Lieberman, VP of Community and Business Development, speak with Deborah Borfitz, Clinical Research News senior writer and podcast host, about the new platform's aim to revolutionize the way stakeholders navigate the clinical trial space. ClinEco reduces costs and increases study speeds by eliminating inefficiencies. "Identifying, validating, and contacting vendors and partners for clinical trials is a well-known bottleneck. The process is time-consuming, labor-intensive, inefficient, and expensive," explains Filshtinsky. Hear the founders speak about creating a feature-rich platform that adds value over time and their goals for the network's launch and beyond.
---
Micah Lieberman, Co-Founder, VP, Community and Business Development, ClinEco
For over 14 years, Micah has been a part of CII's largest conferences, working on Bio-IT World, PEGS, PepTalk, Molecular Medicine Tri-Conference, and Medical Informatics World. Brimming with energy, Micah currently works on topics ranging from drug discovery and development, clinical trial innovation, healthcare informatics, and population health, as well as producing the better-known conference Summit for Clinical Ops Executives (SCOPE). Prior to CII and ClinEco, Micah was a conference producer at Barnett International/PAREXEL and worked in Public Health in California. Micah has lived and worked in Germany, Japan, and the US. He received his BA in humanities from San Jose State University.
Dr. Marina Filshtinsky, Co-Founder, SVP, Strategy and Product Development, ClinEco
In her current role as Co-Founder and Senior Vice President of Strategy and Product Development at ClinEco, Inc., Marina Filshtinsky is leading platform development and working closely with an offshore team of engineers. She is also leading and coordinating the work with advisors and investors on go-to-market strategy, business models, and positioning the platform within the clinical trials industry. Marina is also an executive conference director for several CHI's events including SCOPE and SCOPE Europe.