Dr. Loaiza-Bonilla on Massive Bio's Efforts to Make Clinical Trials More Accessible for Cancer Patients
December 6, 2022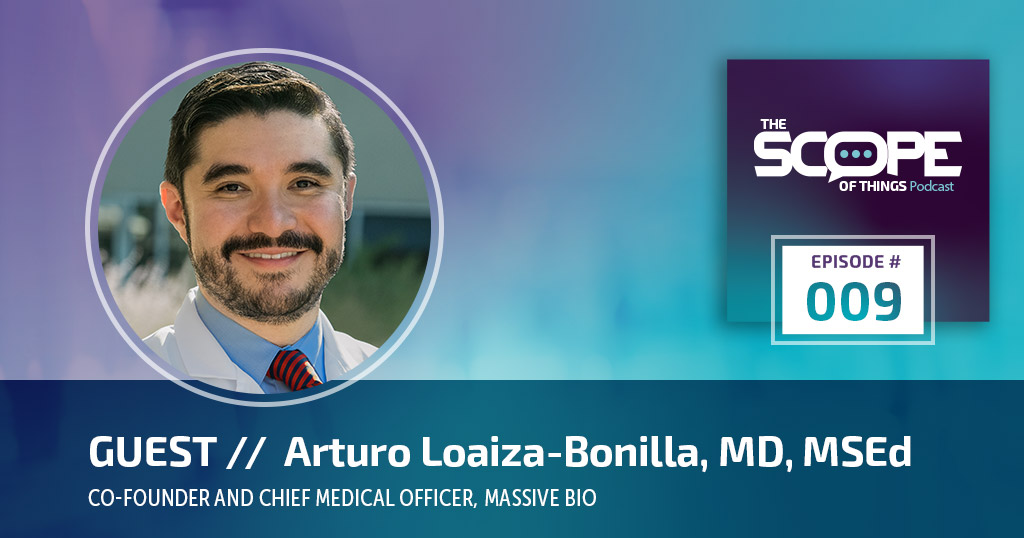 The research community faces many hurdles when matching eligible cancer patients to clinical trials. The increasing number of overworked and overwhelmed physicians, a lack of knowledge concerning available trials, and widespread misconceptions about research design have led to less than 0.1% of all cancer patients enrolled in a potentially life-saving study. In this episode, host Deborah Borfitz speaks with Dr. Arturo Loaiza-Bonilla, co-founder and chief medical officer of Massive Bio, about the company's strategic use of technology "with a human component" to solve the logistical hurdles associated with enrolling cancer patients in trials.
Dr. Loaiza-Bonilla details the importance of equity in increasing access to medical care, the reignition of the National Cancer Institute's Cancer Moonshot program, and the U.S. Food and Drug Administration's intention to standardize eligibility criteria. He also talks about the Massive Bio platform that could, one day, deliver medication via drones or offer at-home phlebotomy services to assist cancer patients from start to finish. He says, "My dream is that if a patient is unfortunately diagnosed with cancer, they can say, 'Hey Siri or Cortana, help me find a clinical trial,' and then the system does an e-consent, gets the records… screens them, and in 17 seconds you have the options. Then, [we get] them to the finish line."

---
Arturo Loaiza-Bonilla, MD, MSEd, Co-Founder and Chief Medical Officer, Massive Bio
Arturo Loaiza-Bonilla, MD, MSEd, is the co-founder and chief medical officer at Massive Bio, a global industry leader in connecting patients to clinical trials using artificial intelligence. Dr. Loaiza-Bonilla has a distinguished academic and clinical career in precision medicine oncology, immunotherapy, clinical trial design, digital health, entrepreneurship, and patient advocacy. He is board certified in medical oncology and hematology, has extensive experience in diagnosing and treating genomic biomarker-driven cancers, and serves as enterprise medical director of oncology research at Capital Health. Previously, Dr. Loaiza-Bonilla was vice chairman of the Department of Medical Oncology at Cancer Treatment Centers of America and enterprise director of research. He provided leadership and expertise to their oncology trial portfolio across five cancer centers and over 70 National Clinical Trials Network and industry-sponsored clinical trials. He can be reached at arturolb@massivebio.com.