Dr. Graham Hatfull on the Benefits of Phage Therapy and the Future of Phage Clinical Trials
February 7, 2023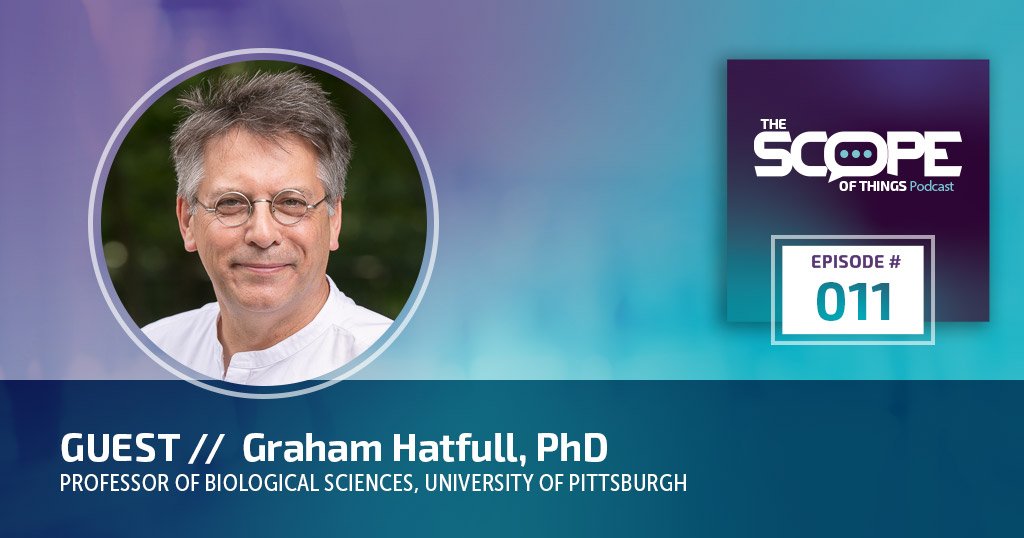 Healthcare professionals are searching for new ways to fight bacterial infections as growing concerns around antibiotic resistance reach new heights. Though bacteriophages or phages—viruses that infect only bacteria—have long since captured scientists' attention, they are quickly gaining popularity as a new and promising therapeutic tool. In this episode, Graham Hatfull, professor of biological sciences at the University of Pittsburgh, speaks with host Deborah Borfitz about his team's research and diligent work to showcase phages as versatile therapeutic agents.
Hatfull also talks about the impressive findings produced by experimental phage therapy clinical trials and the barriers that currently prevent phages from ubiquitous antibacterial clinical use. He discusses his team's efforts to sequence phages and build a therapeutic library, the role of phage therapy in combating tuberculosis and cystic fibrosis, and the novel benefits phages bring to transplant recipients. Hatfull also addresses the FDA's support of phage therapy through expanded access for compassionate use and the global push to enter phages into their first-ever randomized controlled trial.
---
Graham F. Hatfull, Ph.D., Professor of Biological Sciences, University of PittsburghDr. Graham Hatfull is a professor of biological sciences at the University of Pittsburgh. He received his Ph.D. in Molecular Biology from Edinburgh University in 1981 and did postdoctoral work at Yale University with Dr. Nigel Grindley and the Medical Research Council at Cambridge University with Fred Sanger and Bart Barrell. He joined the University of Pittsburgh in 1988 and served as chair of the Department of Biological Sciences from 2003 to 2011. Hatfull's research focuses on the molecular genetics of mycobacteria, their bacteriophages, and their use for educational advancement and clinical interventions. Hatfull has published over 300 peer-reviewed articles, book chapters, and reviews. He also co-edited four books. He is a fellow of the American Academy of Microbiology, a fellow of the American Association for the Advancement of Science, and a member of the American Academy of Arts and Sciences. He has been a Howard Hughes Medical Institute Professor since 2002.